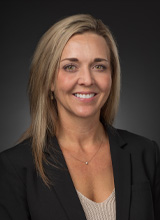 Charlene VanOstrand,
Lease Consultant
A Lease Consultant for the Sundance Company, who strives to create innovative and effective occupancy solutions for office and industrial tenants since 2003. She also manages the marketing of the Sundance portfolio and contributes to tenant retention, expansions, and various affiliated real estate projects by Sundance.
Her business community involvement includes CREW, Idaho (Commercial Real Estate Women), BOMA (Building Owners and Managers Association, and BVEP (Boise Valley Economic Partnership).
University of Idaho Graduate, Marketing & Communications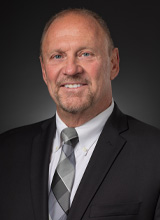 Steve Vlassek,
Lease Consultant
A seasoned Lease Consultant for The Sundance Company, a premier developer invested primarily in the Boise Valley. He takes pride in identifying the perfect commercial space for all our clients through effective demographic analysis, project identification, space planning, needs forecasting and lease preparation. It is his goal to always focus on the value of his services and efficiency of our clients and their company's commercial real estate. No matter what your office, industrial or potential build-to suit needs are, Steve can help.